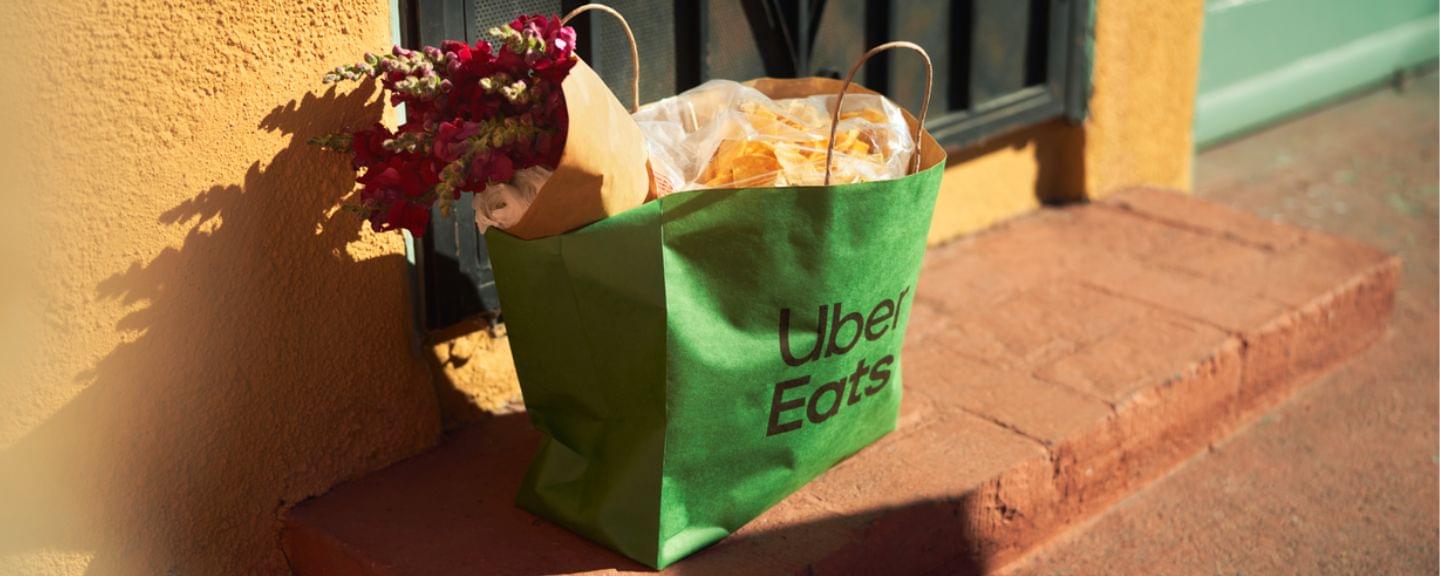 LIMITED TIME OFFER
Feel at Home and Save on Delivery with Uber Eats
Get $20 off your first grocery offer with Uber when check-in prior to December 31, 2022
LIMITED TIME OFFER. Get $20 off your first Uber grocery order of $50 or more
Leveraging Marriott Bonvoy's deep knowledge in delivering exceptional hospitality experiences, Homes & Villas by Marriott is excited to announce it has partnered with Uber to offer guests an exclusive benefit to enhance their stay. Feel at home and save on delivery with Uber Eats. Get $20 off your first grocery order of $50 or more with Uber when you stay in a private home rental and check-in prior to December 31, 2022.
Finding a home to share with friends and family this Fall has never been easier. Whether it's finding a cozy cabin along the mountainside or a lakeside cottage to admire the fall foliage, Homes & Villas by Marriott Bonvoy has something for everyone. Now is the time to explore our curated and growing collection of 65,000+ premium and luxury whole home rentals, located in 700+ prime destinations throughout the United States, Canada, Europe, the Middle East, Africa, the Caribbean, Latin America and Asia Pacific.
BOOK NOW
---
*Terms & Conditions
Uber Promotion from August 18 – December 31, 2022 
Get $20 off your first grocery order of $50 or more.
You must receive this offer directly from Uber, Marriott, or HVMI to be eligible.
This offer must be activated prior to Dec 31, 2022; offer can be redeemed for 30 days following activation.
Offer cannot be combined with any other offer.
The Promo code must be entered before .
Only valid at participating grocery stores: Safeway, Tom Thumb, Albertsons, Randalls, Jewel-Osco, Shaw's, Star Market, Balducci's, ACME, Kings Food Markets, Pak 'N Save Foods, Andronico's, Pavilions, Vons, Winn-Dixie, Harveys, Fresco y Más, as well as select convenience stores: Walgreens, CVS, 7-Eleven.
Only valid on your first order.
Order total must be from a single store to qualify.
Only valid on Uber Eats.
Not valid on Postmates.
Uber reserves the right to cancel or modify this offer at any time.
Offer is limited to one order per customer and is for new users only.
Taxes and Fees still apply.
You must apply the promo code in the app before completing your order.
Unique Promo code will be delivered in your pre-arrival email, 3 days prior to the scheduled arrival date.