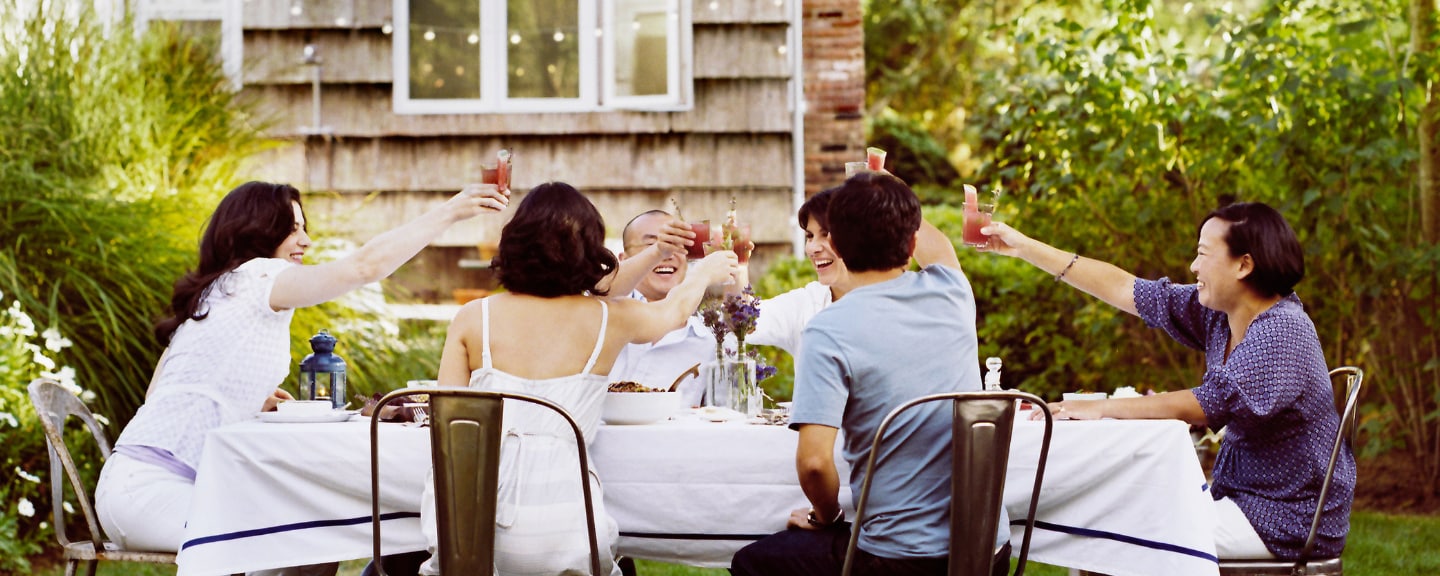 GO FURTHER. FEEL CLOSER
Earn 20,000 Bonus Points on Home Rentals
If you register by 9/24. Terms apply.
This promotion requires registration, but is inactive or doesn't align with your current membership level.
---
Embrace the Season and Earn: 20,000 Bonus Points on Private Home Rentals
Book your fall escape now and unlock a world of possibilities. Reserve a 3+ night stay in a private home rental and enjoy unforgettable memories and earn 20,000 bonus points. Discover Homes & Villas by Marriott Bonvoy's global collection of trusted rental properties in world-class destinations. Popular fall destinations for our Marriott Bonvoy members include Orlando, London, Hawaii, and Cancun.
Log in & register now, then earn from September 6, 2023 through September 24, 2023. Registration ends September 24, 2023.
Get 20,000 bonus points on home rentals through January 26, 2024.
Redeem your bonus points for free nights, unrivaled Marriott Bonoy Moments experiences, and so much more.
Need some inspiration on where to gather? Explore our CURATED COLLECTIONS to find your perfect home rental. 
---
What are the terms and conditions for promotions? 
Earn 20K Bonus Points from September 6-24, 2023
A "stay" is defined as three (3) or more consecutive nights spent at the same property, regardless of check-in and check-out activity.

Registration of Marriott Bonvoy Member's Marriott Bonvoy account is required for this promotion. Members must register by September 24, 2023. See REGISTER NOW Link on: https://homes-and-villas.marriott.com/en/offers/20KSEP23

Registered Marriott Bonvoy Members earn 20,000 bonus Points per eligible paid stay at a participating home rental booked between September 6, 2023 (12:01 AM EST) – September 24, 2023 (11:59 PM EST) through the Homes & Villas by Marriott Bonvoy website ("HVMB Platform"). Payment for stay must be made in cash.

Stays of three (3) or more consecutive nights must be completed during the promotion earning period, beginning September 6, 2023, up to and including nights stayed on or before January 26, 2024.

A minimum spend for the stay is $1,400 USD (or foreign currency equivalent)
Members earn five (5) base Points for each U.S. dollar, or the currency equivalent, on all Qualifying Charges incurred and paid for by the Member through the HVMB Platform.  

Promotion bonus Points are in addition to the base Points and any Elite bonus Points earned per stay within the promotion earning period. 

Charges that do not qualify for Points include, but are not limited to, taxes, booking fees, cleaning fees, security deposits, and extra add-on services purchased and/or applied to home rentals booked through the HVMB Platform.   

Home rentals booked through third-party online retailers are ineligible to earn for this promotion.  

Marriott Participating Brand Residences may be featured on the HVMB Platform: however, they do not participate in the Marriott Bonvoy loyalty program and do not participate in this promotion. 
Marriott branded hotels, branded residences, and Marriott Executive Apartments are not included/eligible for this promotion.

Award redemption stays where Points are redeemed for a portion of, or the entire stay are not eligible for the promotion.

Provided that the correct Marriott Bonvoy Membership Account Number is added as part of the booking process, Points will automatically appear in the Member's Account three (3) to six (6) weeks (21–42 days) following the completion of their stay. 

Members electing to earn miles are not eligible for this promotion.  

No points are awarded for cancellation or no-show